So strange how when you don't know what to expect in respect to a travel spot, just how much it can take you totally by surprise!
Danang was that kind of place, my family & I landed 3 days ago from crazy Hanoi ( I loved it), and promptly e-mailed my staff announcing that having driven into Danang, it looked just like the Gold coast… only a little hotter. And that was not a compliment.
But in all fairness, I was too quick to judge. We stayed at the Avatar Hotel because it was 1 minute to the beach and close to some great shops and restaurants, plus the name impressed my 10-year-old:)
Having settled into our 2 bedrooms 2 bathroom apartment in the Avatar, we proceeded to put on our cossies and take towels and head to the beach. What a lovely beach, beach chairs cost 40,000 dongs about $2.50 but well worth it for shade and comfort. Everyone decided to go check out the water and I was tired but thought to myself lets check out the surf. And boy am so glad I did! The water was about 29 degrees, the waves were decent and I found myself and my 10-year-old trying to catch the waves and swim with them… so much fun!
I felt like a kid again…hours at Non Nuoc beach bought back my favourite childhood memories, spent on the beach with my siblings and friends…chasing waves or trying to survive waves in the Mediterranean sea. I hadn't felt this carefree in decades!
At night it was time to go find great eateries, and Kanton cafe was 'THAT' place…you guessed it they did great pho bo.
I was sold and every night for three nights it was Kanton Cafe for fresh mango, banana passion fruit or avocado smoothies and amazing dishes… my dish remained the same Pho Bo…boring I know but if you love it…well you love it!
The following day we went to Sunworld Ban Nan Hill, if you haven't heard of it, you should check it out!
Again a series of waw moments! Sunworld has the longest cable car trip up a steep mountain called Ban Nan Hill, on the mountain is a massive ( and I mean mind-blowingly MASSIVE) Reproduction ancient french village, fun park, and endless little distractions… all tres francais of course. I couldn't get enough, my kids were impressed ( which is a big statement), we walked on the golden bridge which was amazing, took cable cars up and down 6-kilometer trips and walked through amazing scenery. I want to come back for sure!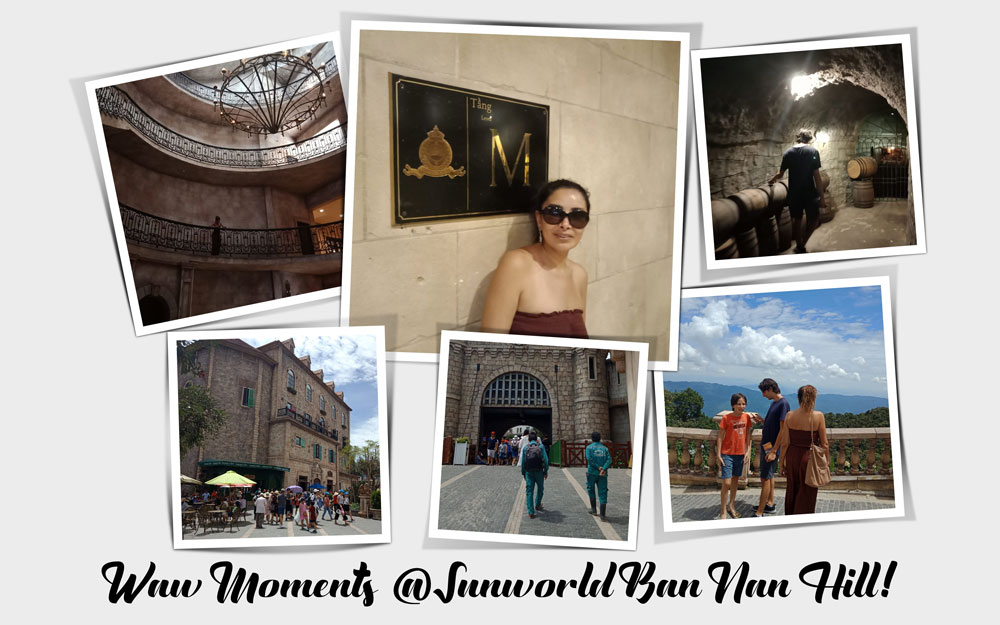 Then we were back swimming in the surf, warm salt water, sun kissing my skin, mocktail in hand, Danang I owe you an apology, and promise to be back!
Xo,
Myriam