Myriam View From hotel, Koh Samui Thailand
Refund Consulting Review
Have you seen the view from my hotel room?
Pretty crazy ha?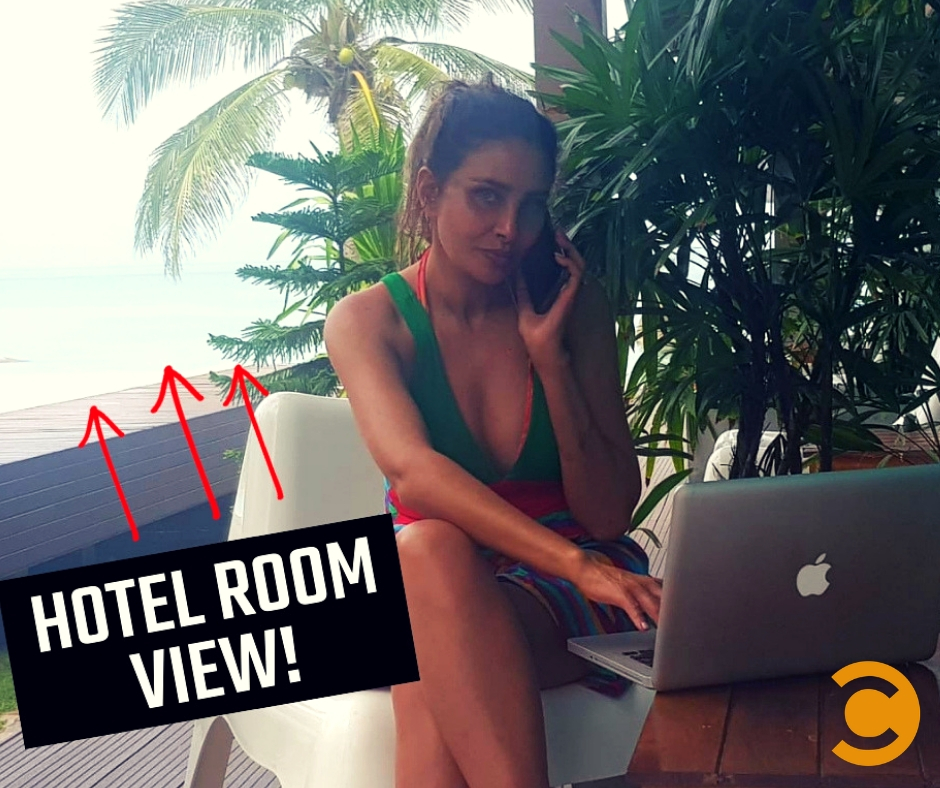 (This photo was taken just before I turned my laptop around so I could watch the waves and get a bit of work done at the same time.)
It never gets old to me, being able to work from anywhere I want to and being able to experience new places with my family! Right now I am in Silver Beach Koh Samui, one of my favourite places in the world. The beaches are pristine and the water is to die for!
One of my big fears when I was living the corporate life was that I would never be able to travel the world with my family, not living life to it's fullest… or worse… getting around to it a little too late. I'd be lying if I didn't say it was want of the big underlying reasons I decided to start searching for a 'WAY OUT' of that life. A way to work from home, pay off my debts and travel the world!
I remember I got a lot of negative feedback from the people around me at the time. Calling me a 'dreamer' a 'time waster' and even 'too optimistic…'
It wasn't until I was eventually fed up to the point where I said 'ENOUGH IS ENOUGH!' I threw in the towel at work and just like that… I had made a decision where I HAD to move forward. There was no going back and I knew that.
Have you ever had a moment like that?
I have never looked back from that moment, and my life has never been the same!
Starting a refund business has allowed me to
Be able to work on MY TERMS
Earn a living from ANYWHERE
Spend time with MY FAMILY
But most of all…
It's allowed me the freedom to live my life the way I always dreamed I would.
And let me tell you this, there is NO better feeling than realising that you've made it!
I want to know where your at! Have you had your big realisation yet? Are you in the process of finding how your going to make living your dream life a reality?
Where every your at! I want to hear YOUR story!